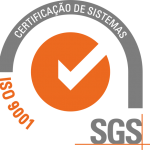 Satisfy or exceeding all our customer's expectations for product quality and performance, aiming the continuous improvement of our services, recognizing that our Customers are the centre of our work.
Improve the quality of our services, pursuing innovation and modernization, with the intention of developing better practices and fulfilling all the legal requirements and international standards that rule this area.
Promote a "quality-in-all-we-do" philosophy with the effort of all the company and the commitment to continuous improvement of our services.
PhD Trials® is a Portuguese Contract Research Organization engaged in the clinical assessment of tolerance and efficacy of topical products for international and domestic industry.
To be the key to the success of your cosmetic, chemical, pharmaceutical or food company.
Ethic, competence, excellence, innovation and responsibility.